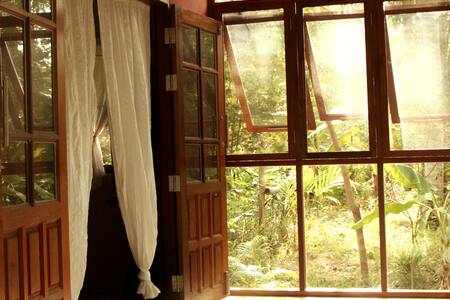 Indlwana yonke · Izivakashi ezingu- 3 · umbhede ongu-1 · Igumbi lokugezela elilodwa
CocoHut Garden, a cozy and welcoming organic farm.
Our place is located in an Organic Coconut Farm next to the sea of Phanang Tak Bay, 7 km away from Chumphon's most beautiful beach, Thung Wau Lauen (หาดทุ่งวัวแล่น) Here, you will enjoy the tranquility and calm of a life in a countryside, waking up with the light and sound of nature. As we grows organics, every morning we will provide you organic eggs fresh from our hens and you are more than welcome to pick any veggies in our garden to make your own meal. Bread, tea & coffee will be provided.