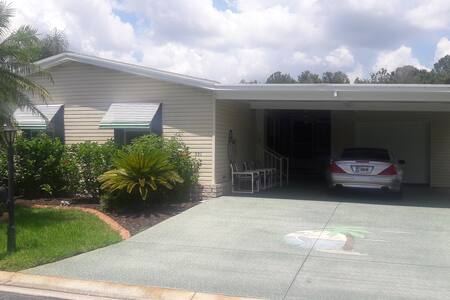 Indlu yonke · Izivakashi ezingu- 4 · imibhede engu-2 · Amagumbi okugeza angu-2
Beautiful home in Auburndale, close to parks.
Lovely remodeled 2 bedroom/2 bathroom home with large eat in kitchen and beautiful Lanai all siting on the golf course for your peace and tranquility. Wood flooring and ceramic in kitchen and wet areas. Decor is modern with antiques thrown in with a beachy flavor. Enjoy the appx. 1300 sq ft of air conditioned space and a large air conditioned Lanai on top.