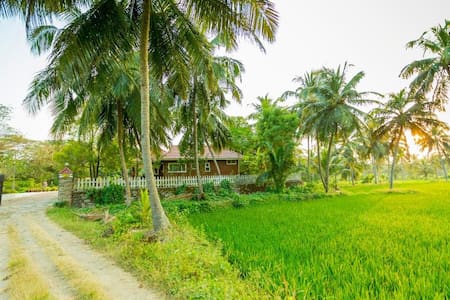 Ikamelo · Izivakashi ezingu- 2 · imibhede engu-0 · Igumbi lokugeza langasese eliyi-1
Vayaloram - an abode nestled in nature.
Vayaloram , which mean in Malayalam , paddy fields, is a rustic , private location, nestled amid a 13 acre semi cultivated land. There are 3 private air conditioned cottages equipped with modern amenities. The caretaker family can arrange for meals as requested. It is also ideally located as a get away place and is easily accessible to the major tourist attractions that is available in the area.