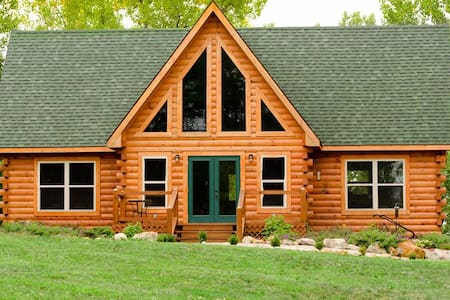 Indlu eyakhiwe yamapulangwe yonke · Izivakashi ezingu- 12 · imibhede engu-7 · Amagumbi okugeza angu-2.5
A place to escape the busy routine of daily life.
The Circle O Lodge is located in North Central Missouri not far from historic Highway 36 and Walt Disney's boyhood home of Marceline. Families and small groups will enjoy the Circle O Lodge for its natural beauty and relaxing qualities. It is conveniently located near several local attractions. The lodge is situated on 60 acres of mixed terrain and features hardwood forests, open grasslands, 2 1/2 acre fishing pond and 15 acres of wetlands.