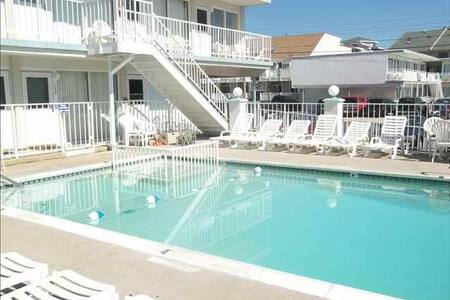 Ifulethi lonke · Izivakashi ezingu- 4 · imibhede engu-2 · Igumbi lokugezela elilodwa
Start planning your Summer Vacation- must be 25
This is a 1 bedroom condo- 1 block to the beach that is fully furnished, with a pool, outdoor grill and patio furniture, assigned parking, central air, cable TV. Sleeps 4 with a queen sofa bed; very well maintained with a fully equipped kitchen. PLEASE, WE ARE NOT ALLOWED TO RENT TO PERSONS UNDER THE AGE OF25.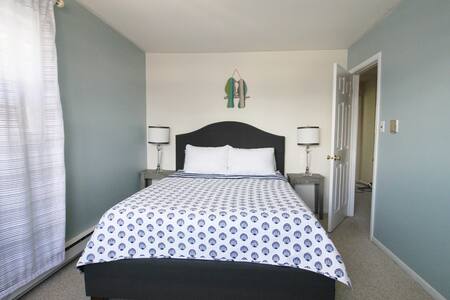 I-townhouse yonke · Izivakashi ezingu- 8 · imibhede engu-6 · Amagumbi okugeza angu-2
Beach House w/ Outdoor Living
Cute 3 bedroom, 1.5 bath home, sleeps 8. 2 blocks to white sand beach, 1 block to bay, walk to Townsends Inlet shops and restaurants. 1st floor kitchen w/ stainless steel appliances, open floor plan w/ dining, family room w/ 45" smart TV and WiFi, powder room, W/D, deck for outdoor dining, grill, outdoor shower, and backyard. Wood floors, new paint and trim. Second floor boasts two large bedrooms with queen beds and huge closets, and a full bath. Top floor has 4 beds with windows on 3 sides.